Gardening - Landscaping Section
Everything needed to care for your garden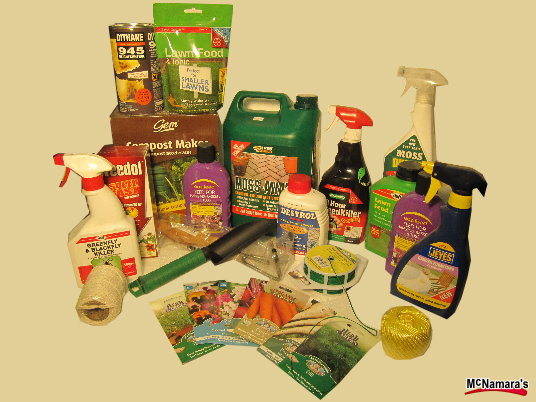 A general summary of items includes:
Outdoor clothing (see clothing section)
Hand gardening tools (forks,spades,shovels,post holer)
Petrol tools - brush cutters (We also sell face guards, protective boots and gloves recommended with brush cutters).
Garden flower packet seeds
Garden Pots
Garden pumps
Drainage pipes and connectors
Unbeatable value Moss Peat Potting Compost, Premier Gold, Multi-purpose and a large selection of Plant Feeds and Weed Killers
Outdoor heating cooking fuels
fencing posts, wire and wind breakers
industrial strength weed killers.
All the best brands RoundUp and others.
Grass & Lawn seed.
Rakes & Soil brushes for removing stones and planting seeds.
Pest control agents.
Weed block.